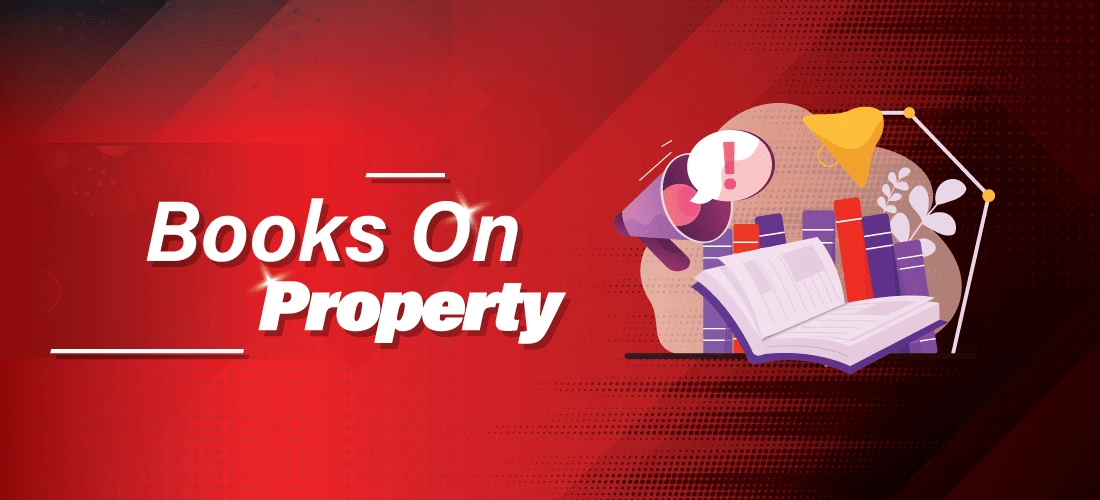 HEADER_1100X500_BOOKS_ON_PROPERTY-min
All books include aerial photos and maps,
as well as insights
by map and real estate research experts.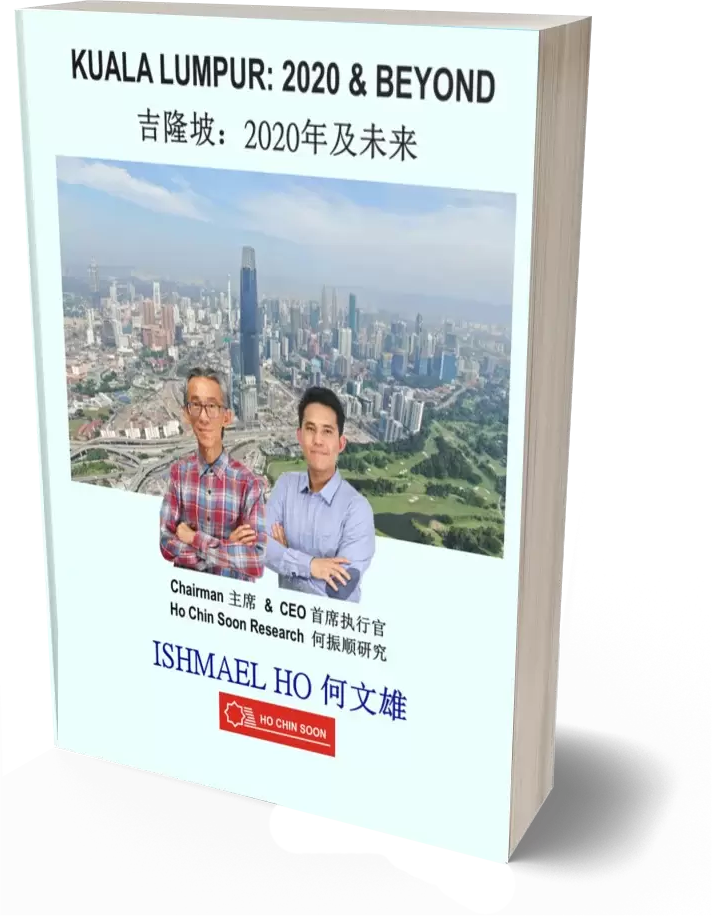 Kuala Lumpur : 2020 & Beyond
Explains the influence of EKVE, SUKE, SPE & DASH onto the Kuala Lumpur real estate landscape.
Summary of Kuala Lumpur City Plan 2020 – presented by Construction & Real Estate Committee of KLSCCI to the minister of Federal Territories, YB Khalid Abdul Samad.
Opportunities for property development in North Kuala Lumpur "Lake District".
Transformation in Bukit Jalil, SEtapak, Old Klang Road, Sect 13 Petaling Jaya.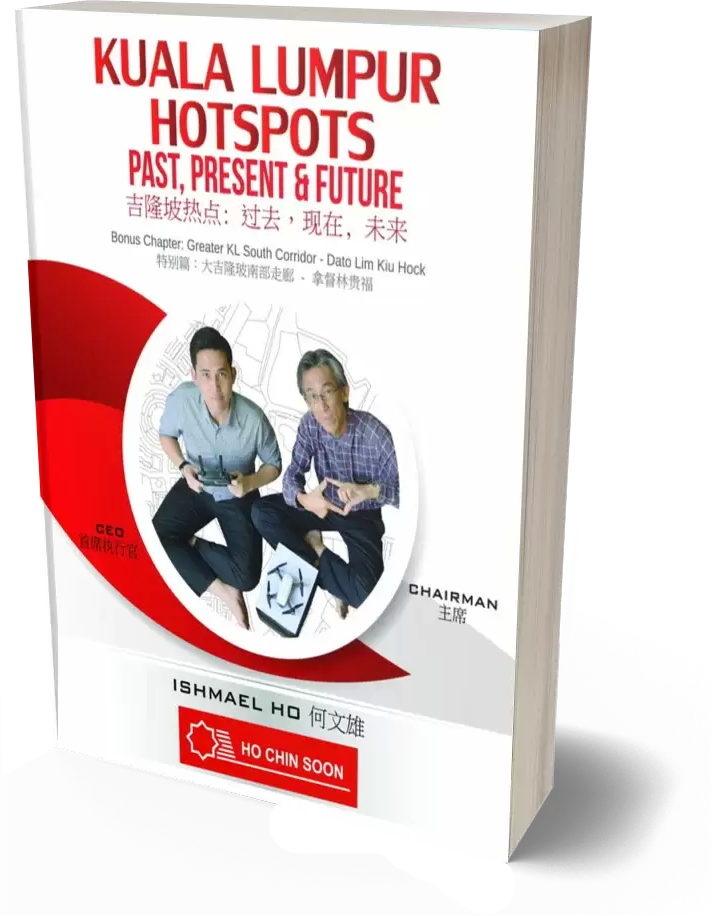 Kuala Lumpur Hotspots : Past, Present & Future
HCSR and Peter Martin bring you back in time through old and recent maps and priceless aerial images taken from high up in a helicopter.
Land use analysis and growth rate (from 2004 -2017) of Golden Triangle, Bangsar South & Mid Valley, Mt. Kiara and surrounding, and also fast growing Wangsa Maju and Setapak.
Insights from experts on where will the centre of Gravity shift in Golden Triangle in the cominng years, and also Mont Kiara land ownership expert, Mr. Lee Meng Tuck, shares his knowledge with us.
Aerial photo of Duke 3 coverage.
Close-up view of Greater KL Map: Follow the infrastructure.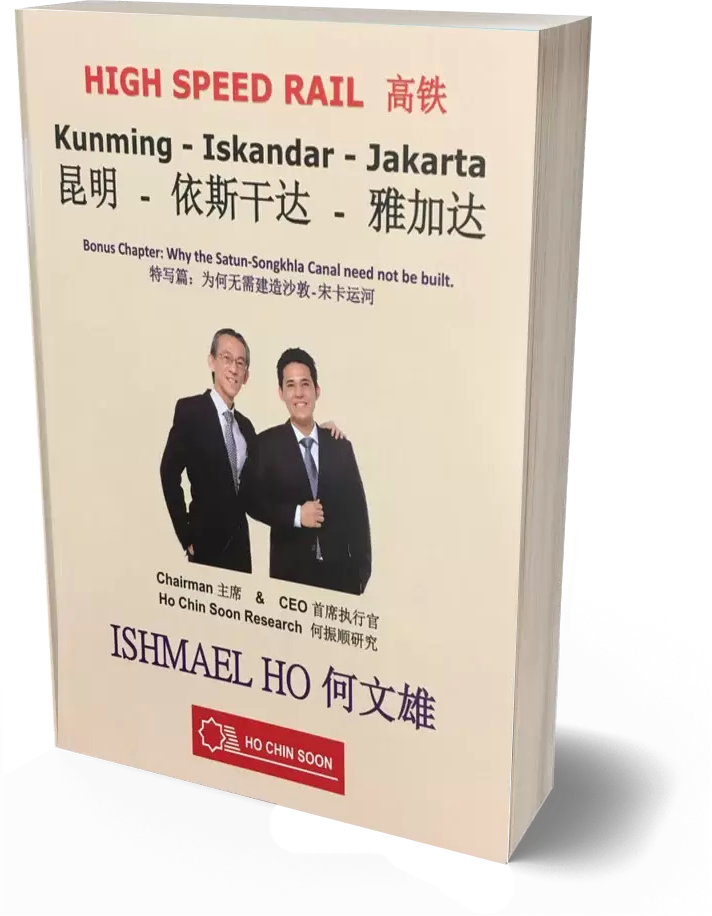 High Speed Rail : Kunming – Iskandar – Jakarta
In this book, Mr. Ho Chin Soon shares with us his discoveries and thoughts while on a study trip in China, Thailand and Laos. — focusing on infrastructure, terrains and economy.
Using beautiful aerial photos, charts and maps, he explains the idea of High Speed Rail should proceed all the way from Kunming, through Iskandar and Singapore and to Jakarta. And as well as why he proposed Satun-Songkhla Canal is not needed.
This book is filled with lots of tourist-spot photos, aerial shots of terrains and interesting facts from his study-trip.
Avid travelers and economists will definitely enjoy this book !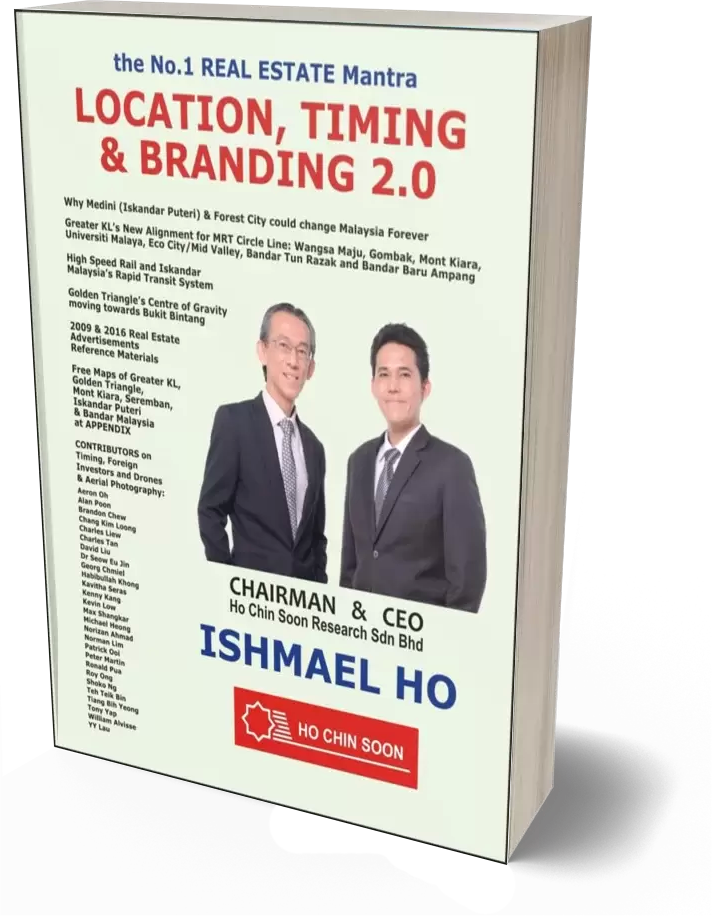 Location, Timing & Branding 2.0
The book has free infrastructure maps as an appendix.
Ishmael Ho answers questions on when is a good time to buy property.
Mr. Ho Chin Soon gives 5 keys to find the best location for property investment, including the direction of centre of gravity of Golden Triangle.
Contains one very important aspect of branding that has helped HCSR to withstand competition.
21 investors share their knowledge on property investment.